About Us
Cold air returns are an essential part of an efficient and dependable HVAC system. Hiding them because they can be unsightly from a design perspective undermines your cooling and heating system. 
Enter SMI which offers beautiful and affordable ventilation products. Not only are our registers and grilles elegant and luxurious, they also increase the comfort of your home. Our products offer three times better air flow and movement throughout your entire house.
SMI's products are the brainchild of Martin Schuurman. In 2007 while attending a trade show in Toronto, he became aware that there was a demand for low cost decorative grilles. He has drawn on his expertise, experience and commitment to quality and service in the tool and mold industry to design and produce reasonably priced grilles and registers that will enhance the appearance of your home.
SMI offers 2 different styles of registers and grilles for wall mount and base board openings in a variety of sizes. Made of injection-molded, high-impact polystyrene, they are very durable. They come finished in white but can be easily painted to match the interior of your home.  Please watch our video for more information.
Enjoy the beauty, style and comfort of SMI Ventilation Products in your home today.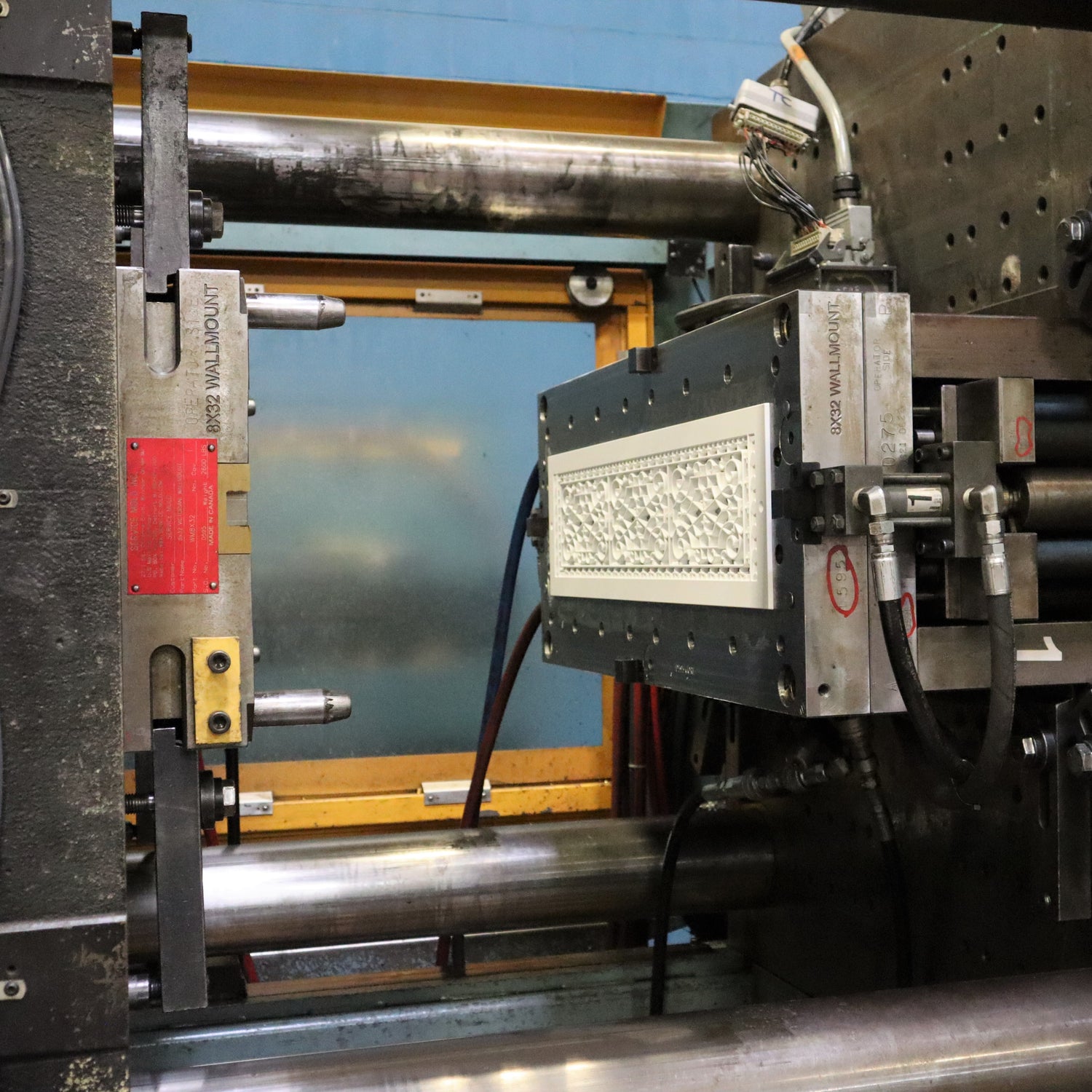 How it 's Made
Each of our styles and sizes are custom designed and manufactured into individual molds.
These molds are then fitted into an injection molding machine that heats up raw resin pellets to craft our one of a kind vents.